Australian and New Zealand markets will soon see the release of the world's first biodegradable wine cork.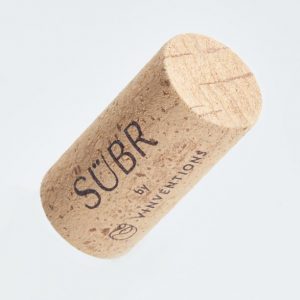 Jet Technologies teamed with Vinventions have introduced the SUBR F7 biodegradable natural wine cork with glue free and TCA taint-free cork. It combines plant-based materials and technology to achieve the most sustainable cork on the market today.
"Food & beverage packaging sustainability is of increasing importance in the Australian and New Zealand markets," said Daniel Malki, General Manager, Jet Technologies. "The biodegradable wine cork is an innovative product that is the first of its kind to launch globally and further adds to the range of sustainable options now available to wine producers."
The new technology eliminates the commonly used polyurethane glue, and replaces with a plant based binder which provides a work-safe product in comparison to handling polyurethane glues.
SUBR F7 ensures the integrity and quality of the wine, with consistent low oxygen ingress, which maintains the aromas of the wine and performs well for cellar ageing.
"The biodegradable wine cork is suitable for all wines, right through to premium wines" added Malki. "It has a high-quality and natural cork look, which also offers the option of featuring printed wine branding on the sides or ends."
The long-term cork complies with all established global food safety standards and regulations.