Multicolor Corporation (MCC) has nabbed the Best In Show – Labels gong at the recent FPLMA Awards for its White Rabbit Jabberwocky Gin product, amongst other awards.
MCC general manager Ben Testa, who picked up the award on behalf of the company, said, "It is a great honour to win Best In Show. There are a lot of great entries that go into these awards. I would like to thank the FPLMA for putting on this evening. I would really like to thank the sponsors and I would like to encourage people to enter the awards moving forward.
"I don't think there are enough entries from enough businesses. It is something that you can use as a marketing tool and it is something you can do to benchmark yourself against your peers. It is an opportunity to give credit to people in the business who put in the hard work day in and day out and they don't always see where a product goes and they don't always get the rewards that the printers do.
"This job is a great job – the embossing on this is bloody awesome. The people that have worked on this job have printed 20,000 of these and every label has been bloody awesome. You go to the National Gallery and you see artwork on walls and you think that is great.
"What we do is print 'Mona Lisas' one after another after another and you don't see enough recognition for that in society in general because they don't look at a label under an eyeglass. The people that do the judging pull your labels apart and put them back together again and they tell you whether you have done a good job or not.
"So to win something like Best In Show is really an honour and something we cherish and we thank everybody for the opportunity. I really encourage others to put their best foot forward next year and give it a crack because it has been a couple of years of torment and hell for some and it is great to be able to stand here tonight and celebrate in front of the industry."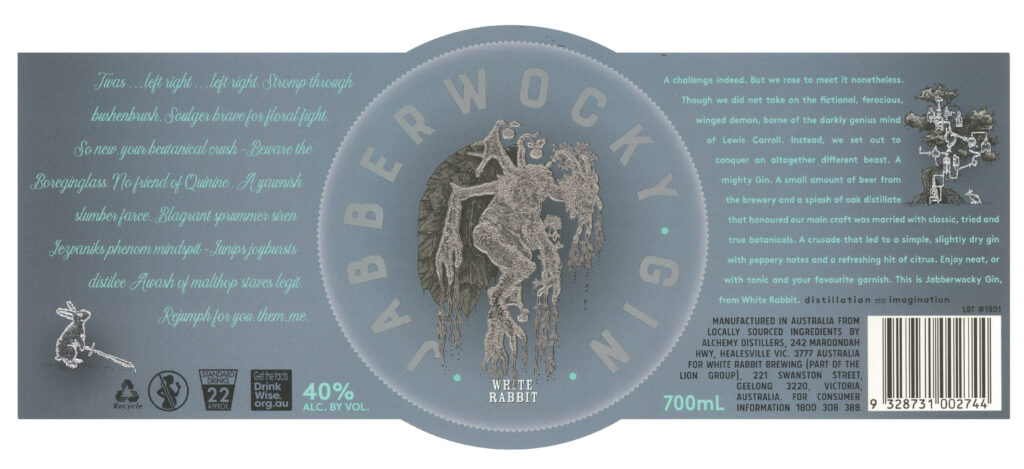 MCC also took home five other awards including:
Award: Labels – Digital – Wine & Spirits
Product: Bruxa – The Temptress Whisky

Award: Labels – Digital – Combination
Product: White Rabbit Jabberwocky Gin
Award: Labels – Combination – Wine & Spirits
Product: Devil's Blend Wine

Award: Labels – Combination – Folding Cartons Colour Process
Product: Wild Bee Face Cream
Award: Innovation Award – Label
Product: New Oak Single Vineyard
On winning the Label Innovation Award, Testa said, "This project really tested our team – it goes through four presses to get the end result for the customer – that wanted a label that looks like the rings of a barrel going around the bottle. It took a lot of testing and a lot of thought to try and get to the end result.
"The customer entrusted us with the whole project and delivering the end package. They pushed our production team to do some things that they hadn't done before and the team were really willing to give it a crack. It is an honour to win this award because in print a lot of things have been done many times over and so to come up with something that is a little bit different and to approach it with a different tack is a credit to the team.
"I worked with the client and came up with a crazy idea but I am far from being a printer – the rest of the team really executed to a level that I was very impressed with. I would like to thank Ben, Adrian and the rest of the team for pulling it off because it is an amazing project when you see it on bottle."