SurePress L-6534VW digital UV label press
More than a digital press, SurePress represents a whole new approach to greater profitability. The new Epson SurePress L-6534VW digital UV inkjet label press prints at speeds of up to 50 metres per minute for higher productivity while delivering precise
quality with maximum reliability, flexibility and performance, and minimum downtime. The entire press, from print heads and inks to LED pinning and curing lamp units, media feeding, and control system are all developed and manufactured by Epson.
ColorWorks C3500 / ColorWorks C7500
Epson's ColorWorks desktop commercial inkjet label solutions are ideal for high mix label requirements. Featuring fast-drying, durable colour inks suitable for a range of media types and sizes, ColorWorks label solutions eliminate the need to maintain an expensive inventory of pre-printed labels so you can print the labels you need, when you need them.
SureColor S-Series
Epson's signage range has been winning awards since it was launched. With outstanding image quality and low running costs,
S-Series printers have long set the standard for durable imaging. Epson recently announced a significant upgrade to the high speed
S60600 and high colour S80600 models. At PrintEx this year they plan to put some of the first samples of these exciting new models on display with Epson Edge Print software and complete with bulk ink systems to suit the needs of high-volume production.
SureColor T-Series
In late 2018 Epson launched a significant expansion to their technical range. Designed for production of plans, drawings, posters and POS, they combined the benefits of a compact design with fast print speeds, and water-resistant all-pigment ink. They have proven very popular amongst designers, contractors, schools and small business. At PrintEx this year they plan to show a new
version with integrated large format scanning for MFP print, copy, and scan functionality.
SureColor F-Series
Over the last few years Epson has led the way with simple, flexible and reliable solutions to suit the fabric production market. At PrintEx this year Epson will show a number of new dye sublimation models aimed at clothing, furnishing, merchandise, soft and hard signage producers. They will also be demonstrating the very popular direct-to garment F2160 with new Polyester support.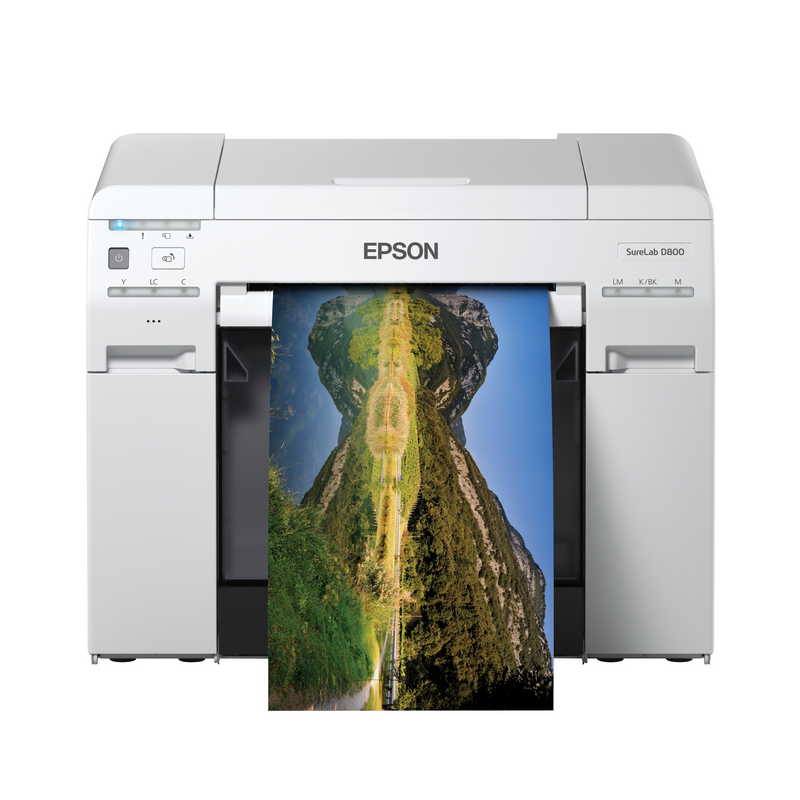 SureLab
Epson continues to drive the shift from expensive and troublesome wet lab technology to cost-effective and environmentally
responsible inkjet photo printing. Offering more consistent output with superior colour and a lower running cost, Epson SureLab
printers are the perfect solution for retail and studio photo production. At PrintEx Epson will show an upgraded version of the popular compact desktop solution with extended durability and rapid print mode for event photography.
(02) 8899 3666 for more info or visit www.epson.com.au/production