Koenig & Bauer's recently launched Rapida 106 X will soon land in Australia, with the company making the first sale to QLD-based Platypus Print Packaging.
Platypus is a print and packaging producer for the Australian retail and consumer industry, Fast Moving Consumable Goods (FMCG), and food and beverage industries.
The company offers packaging innovation, embellishing, window face cartons, eco-friendly sustainable solutions, sales display units, publications, CAD designed sample carton trials, brand colourisation, and offset or digital print, amongst other solutions.
Platypus Print Packaging director Tom Lusch told Sprinter that this is the third press that it has purchased from Koenig & Bauer – it already owns a Rapida 106 single coater and a Rapida 106 double coater + UV.
The newly purchased Rapida 106 X will replace its Rapida 106 single coater press.
"We've done plenty of research and found that Koenig & Bauer presses have a lot of technological advancements. They're the strongest company to align with into the future," he said.
"We purchased the Rapida 106 X as we are familiar with the Koenig & Bauer presses, as we've got two installed at our premises, and the new machine will, in a lot of ways, match the technology and materials used on our existing machines.
"We own several die cutters and folder gluing equipment in the same size, so the Rapida 106 X will work seamlessly across them all.
"The decision to purchase the press is one that would help us future-proof our business as it's a refinement of the older machine, has automation smarts and is more highly-specked. It's all about keeping ahead of technology and using it to expand our print and packaging business into the market. For that, we need the best of equipment around us."
The Rapida 106 X is a medium-sized press that performs complex print jobs in short make ready times, with automation at its core. It has applications in both packaging and commercial print and was launched globally in July 2020 during a week of livestreams on the Koenig & Bauer website.
Some of its features include high levels of finishing effects including cold foil applications and coating, higher production speeds, simultaneous plate change, and less maintenance in a newly designed unit.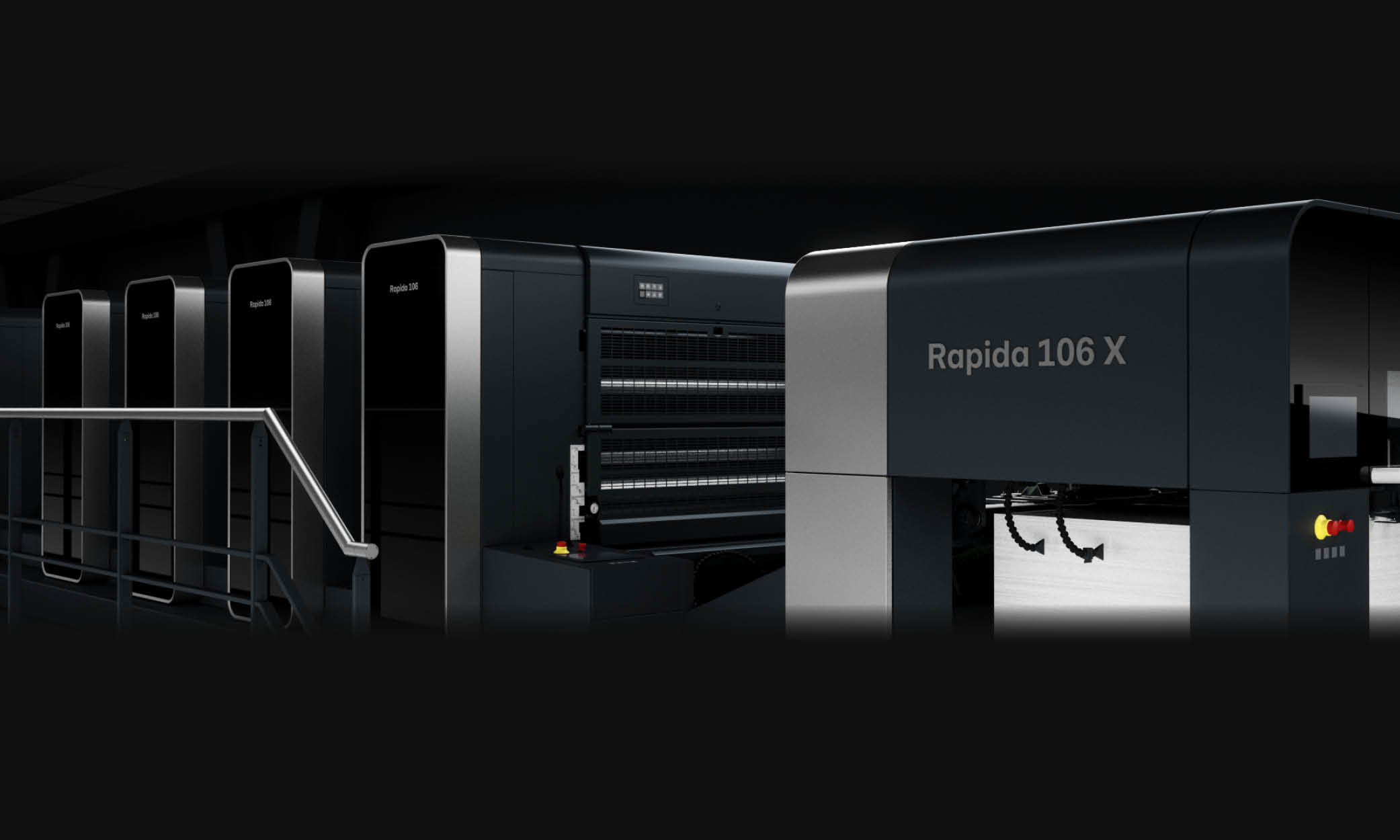 The Koenig & Bauer Rapida 106 X also includes its patented SIS side lay-less infeed system for better register and reduced make-ready time, while running at high speeds.
The company has also increased the automation within the printing unit of the press, added compensation for paper stretching technology, and included a simultaneous plate changing system using full-time direct drive motors on the plate cylinder which changes all plates in under a minute.
Also included on Platypus' press is Koenig & Bauer's QualiTronic ColorControl ink density measuring system via a single high-speed camera, which can measure and adjust densities including special colours simultaneously from the first sheet – therefore reducing waste sheets dramatically.
Another feature is the ErgoTronic AutoRun technology for offline preparation of print jobs and automatic make-ready.
Koenig & Bauer Australia managing director Dave Lewis said packaging is one of the major markets for the company, and that the Rapida 106 X was created to fit that market's needs.
"Anybody who wants to be in packaging, or continue in packaging, needs to have the latest technologies for it and I don't think they could do it with anyone better than us. A lot of our presses are installed at packaging and speciality printer businesses, and all of them are custom-built for the needs of our customers," he said.
"The Rapida 106 X does packaging and commercial printing, and it has the latest technologies that suits all the needs of a business like Platypus Print Packaging."
Lewis also said the speed of the press and the new plate logistics system are among the most noteworthy aspects of the press, along with its futuristic design.
"The release of the 20,000 an hour top speed for our perfecting presses – that is brand new. We already had 20,000 an hour top speed for straight printing presses, which is particularly useful for packaging, but now we have 20,000 an hour top speeds for the perfecting press as well," he mentioned.
"Another option that is new is our plate logistics system – so that automatically makes the plates, brings them across on conveyors straight to the press.
"The Rapida 106 X also prints on a variety of substrates, from thin paper right through to 1.2mm board with no adjustments to the gripper settings on the press. There are plenty of advantages that it provides."
The press will be shipped to Platypus Print Packaging in January 2022.
"Platypus Print Packaging's press loyalty to Koenig & Bauer is an achievement for us and shows that they are happy with not only the presses that we've provided them with so far, but also the quality of our service. We look forward to more orders following the first install," Lewis added.