The centrepiece of Jet Technologies exhibition at PrintEx will be the newest version of Screen's impressive L350UV+, narrow-web inkjet printing press. The L350UV was launched globally several years ago, with the first viewing in Melbourne at a PacPrint, and since then, it has been the most widely installed inkjet press in Australia, New Zealand and South East Asia.
Screen Japan regularly upgrades the press including software, hardware, colour gamut and print speed, resulting in a press that remains at the very forefront of digital technology with regards to productivity, reliability, colour gamut and so many other important aspects. All of the L350UV presses in Australia and New Zealand report up-time of more than 90 per cent, which is impressive given that the eldest of these presses is more than five years old.
Come and see for yourself why the L350UV is the leading inkjet narrow-web press in Australia as well as South East Asia as a whole. The other focus of Jet Technologies' stand will be the new Quick54 celloglazing machine (pictured).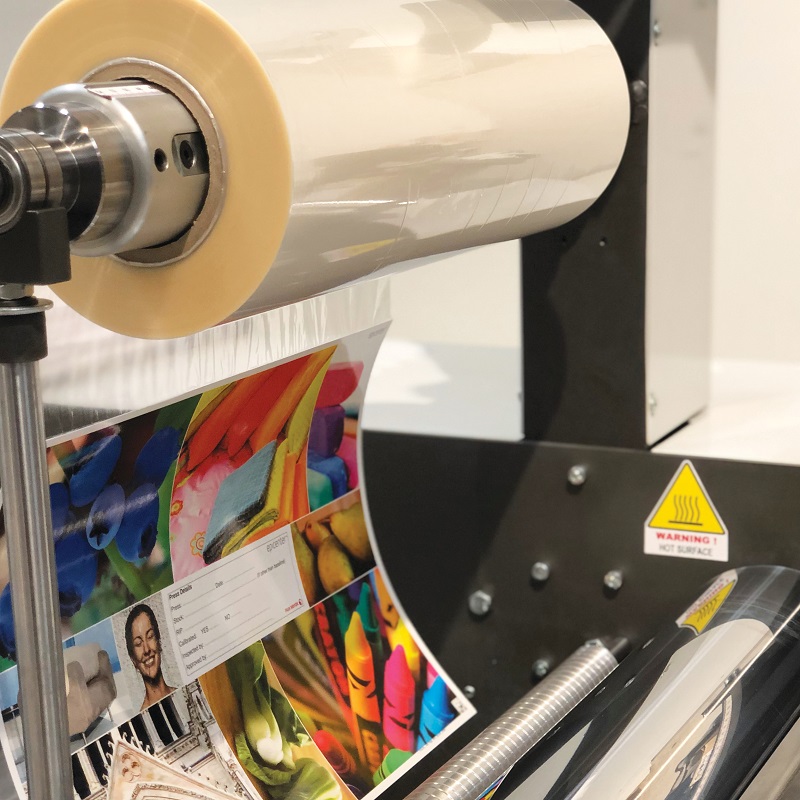 The frustration for many years of seeing poor celloglazing machines in the market has led us to work with EcoSystem Italy, with the result being the beautifully built Quick54. Aimed at digital print houses, the Quick54 is compact but built with the highest quality components, ensuring that your beautiful print is not let down by poor lamination.
Available also in larger formats all the way to A1, the EcoSystem range are easy to use and surprisingly well priced given that they are entirely European produced. The Quick54 is the perfect machine to our innovating range of celloglazing films. With an emphasis on adding USPs to our client's print, the focus has been on textured films, with our Soft Touch range, which comes in clear, delustred silver, delustred gold and black, now widely used in a range of applications to add an element of touch and 'emotion' to the print. Newly launched "Rough Touch" provides the opposite, a gritty-texture, proving difficult to put down once the product is in your hands.
And perhaps most importantly, our oxo-biodegradable range is a vital new addition, ensuring that anything that we laminate will degrade in landfill or aqueous environments. It would not be a Jet Technologies stand without a good coffee and barista, so come along and meet our team whilst you enjoy the best coffee at PrintEx on stand B08.
Company Contact Details:
(02) 8399 4999 for more info or visit https://www.jet-ap.com