Wagner Prestige Labels managing director John Galea has revealed how he won the global Durst RSC Label Masters Award.
The award was announced as part of Durst Label and Packaging's first Virtual Digital Day that provided unique insights on the new Tau RSC platform, its printing solutions, ink systems, software and important developments.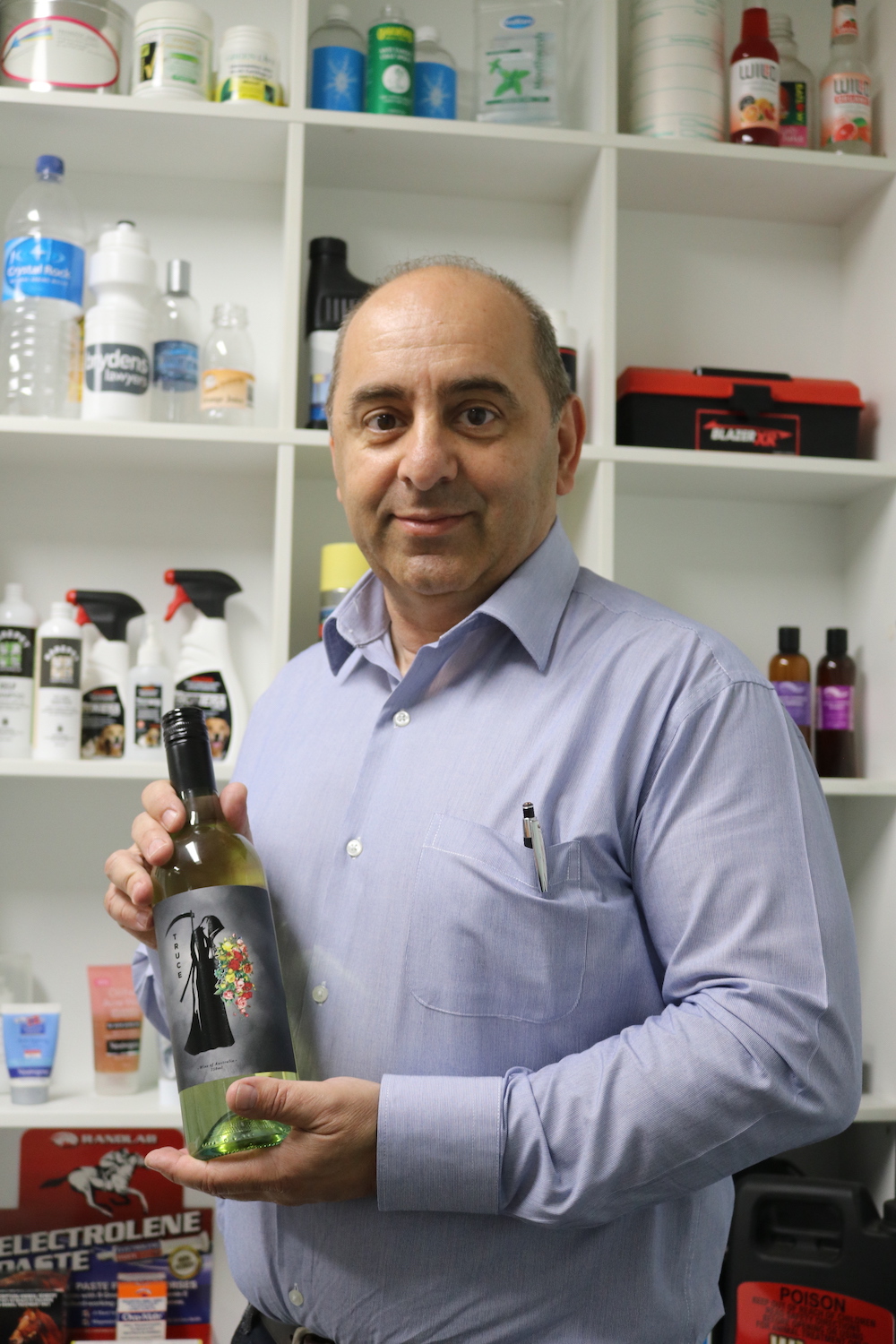 In an exclusive interview, Galea explained how the award-winning Truce wine label was produced.
"The brief was 'what can you do with this label'. From there it was a team effort showing our strengths with an end to end process starting with our graphics design and pre-press team. Wine labels are a particular passion of mine and we have recently completed work on a label for an Australian gin as well," he said. 
"We have only had the Durst Tau RSC for a little over 12 months and we are still discovering what we can achieve and where we can go. We bought the Durst after looking at toner machines as well as different avenues in inkjet – but we went with the Durst Tau RSC because of the quality and the speed. For the Truce label we used Avery Estate eight label stock and then we added black using a screen press and then satin varnish on top. This is one of four labels we developed in the Truce range and all of them featured different effects such as a simple foil using uncoated material.
"My favourite part of the label is the definition of the roses and that's the Durst and its 1200 x 1200 dpi inkjet resolution which where the RSC comes up trumps over other presses."
"We are proud to have won this award as it demonstrates what can be done digitally using the Durst machine. We have always flown under the radar and produced good quality work, but we have never entered things so for our team it was an impressive achievement."
The Truce project included Helene Chassay as the designer and creative for its client, a restaurant in Bondi Beach named The Corner House.
Creative director Helene Chassay said the resulting label was the combined effort of The Corner House owner Ben Siderowitz, Galea, and herself.
"Ben and I worked collaboratively on this project and once the design was signed off, I then worked closely with Wagner until we got the label perfect. This was a real job as we needed to get the colour exactly perfect," Chassay said.
"Ben's copywriting skills and sense of humour combined with my illustration and graphic / branding expertise and Wagner's superb print excellence in wine labels was most certainly a winning combination!"
Durst Oceania managing director Matt Ashman said this award was a great achievement for a local business and provided a potential business opportunity for printing companies looking to diversify their business.
"We are very proud to see a strong labelling business and amazing company like Wagner's win this international award judged by industry peers. Wagner has had the machine since PrintEx last year and it has grown by winning new business they may have otherwise have missed," Ashman said. 
"For any other business looking to expand into the digital labelling sector, this is the perfect time to consider an investment with equipment like a Durst Tau with government incentives in relation to write-downs.
"The Durst Tau RSC platform is perfectly placed to help printers step into the digital UV market and also enable the business to grow over time as it is upgradable.
"The other major benefit of the Durst Tau is the ability to have zero set-up time compared to a traditional flexographic label printing. With the ability have zero waste – this also helps the environment and allows your business to be more agile while also offering customers a compelling and competitive world-beating web width of up to 51cm and an unrivalled speed of 100 linear metres per minute.
"This is an interesting time for non-label printers looking to step into this growing category and Durst can provide the turnkey solution. Label converting has reached a digital turning point and resembles when screen print was superseded by digital direct to media inkjet.
"In the same way that several printers diversified into sectors such as wide format – they would be well advised to consider looking at this opportunity and diversifying their business into the latest value offering within the ink to substrate sector." 
Story by: James Wells