ePac Flexible Packaging has appointed Virag Patel as CEO, replacing Jack Knott, who stepped down on July 13.
Since opening its first manufacturing facility in 2016, ePac's mission has been to help small brands obtain big brand presence.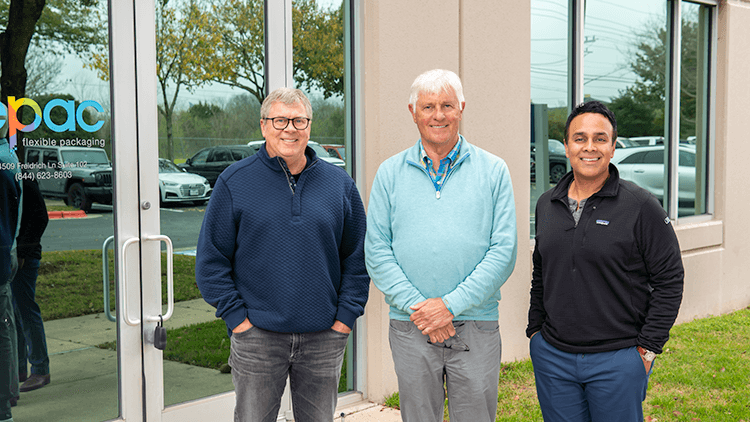 Patel, Knott and Carl Joachim were the original co-founders of ePac, who during the last seven years performed various roles.
Patel was mainly focused on operations as the company's chief operations office.  
Before joining ePac, Patel held various successful leadership positions in procurement, international strategies, marketing, and M&A mainly with Exopack and subsequently Coveris.
As a senior executive with over 17 years of manufacturing experience, Patel helped create over US$800 million of equity improvement in two assignments, producing US$154 million and US$360 million, respectively, in realised shareholder value and US$300 million in unrealised shareholder value.
He additionally developed the first global supply chain in the converter market and built a US$40 million business by utilising strategic manufacturing disciplines to lower cost and increase efficiencies.
Knott, who is stepping down from his role as the CEO, commented, " It has been an incredible journey for the three of us as we built ePac around our purpose of helping small and medium sized businesses compete with high quality and professional looking packaging. 
"As we look to our continued growth geographically and with an expanding product offering such as flat bottom bags, it was time to transition running the business to someone that is more capable of operating it than my forte of building it.
"I couldn't think of a better person to transfer the CEO position to than Virag Patel".
Patel added, "With the great team ePac has, its continued growth trends, new product lines, and digitisation of the ePac model, it couldn't be a more exciting time to take on the role of CEO and help successfully execute this new phase of our strategy. 
"I would like to thank Jack for all of his contributions and look forward to working with him in his advisory role."