Environment ministers have agreed that, in an Australian first, packaging will soon be subject to strict new government rules to cut waste and boost recycling because the "voluntary targets and design guidelines aren't working".
The new rules aim to minimise the packaging and design it to be recovered, reused, recycled, or reprocessed. The regulation will include mandatory standards and targets, including for containing recycled content and addressing the use of harmful chemicals in food packaging.
The ministers alarm that more than 70 per cent of the environmental impacts of an item are locked in at the design stage and well before reuse or disposal is considered; therefore, the new legislation focuses on designing out packaging waste from the start.
According to a statement published by the minister of the environment and water Tanya Plibersek, three million tonnes of packaging is sent to landfill each year – an equivalent to around 200 billion chip packets. Plastic packaging is littering the oceans, choking animals, and taking up to 1,000 years to break down in landfill.
The agreement shows that environment ministers focus on compensating for the nine years under the previous federal Liberal-National Government.
"Sadly, the Abbott-Turnbull-Morrison governments did nothing serious to reduce waste or boost recycling," a statement read.
At the meeting, the ministers agreed to send the textile and clothing sector a clear message to take responsibility for its waste by the middle of 2024. Otherwise, Australian governments will regulate it the same way as packaging.
Moreover, the ministers pledged to develop a national roadmap to improve harmonisation of kerbside collection for ministers to consider in 2024; support priority renewables and critical minerals projects to balance protecting the environment with faster, clearer decisions; provide consistency and better national protection for threatened species and ecological communities; take more decisive action to tackle critical invasive species; develop a roadmap to protect and conserve 30 per cent of Australia's land and support the Federal Government's new agency Environment Information Australia.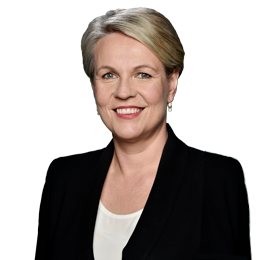 Plibersek commented, "We want to better protect nature and reverse decline, and that takes all levels of government working together.
"We need to dramatically reduce packaging waste and the harmful chemicals that destroy our environment. We see packaging in the guts of dead birds, floating in our oceans, destroying nature as it takes generations to degrade.
"Put simply, we're making too much, using too much, and too much is ending up in landfill.
"Even large companies like Nestlé, Unilever and Coca-Cola have told me they want to see regulation to help the world reach a circular economy.
"Until now, governments have ignored calls to step in and set mandatory targets. While some in the industry have stepped up to voluntarily reduce their impact, it's just not enough. We're changing that."
The full communique can be found online on the Department of Climate Change, Energy, the Environment and Water's website.