Colemans Printing, a leading provider in all things print in Northern Australia, plans to enter the labels market with the purchase of a new HP Indigo 6K digital press, supplied by Currie Group.
The purchase is the result of a collaboration between Colemans, Currie Group and Charles Darwin University, and is the latest project to be supported by the Northern Territory Government's Advanced Manufacturing Ecosystem Fund (AMEF), which is investing $492,000 into new digital printing technology for the state.
The HP Indigo 6K, which will be installed early next year, has custom finishing capabilities, and according to the AMEF will cater specifically to Northern Australia climates, and provide traceability, artificial intelligence, and augmented reality.
It will also enable Colemans to support industry needs, including the transition to National Packaging Sustainability Targets, which states that 100 per cent of packaging must be reusable, recyclable, or compostable by 2025.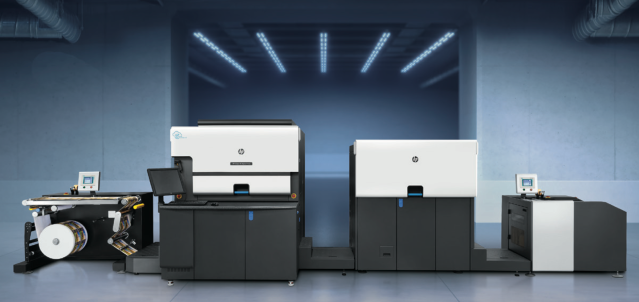 "We are pleased that Colemans has chosen the HP Indigo 6K as a narrow-web printing solution for digital labels and packaging production. This digital press delivers high productivity, wide versatility, and intelligent colour automation, which are all important considerations for anyone entering the labels market for the first time," Currie Group director, labels & packaging ANZ Mark Daws said.
"Our stable of digital machinery, offset printers, and latex flatbed will soon include a fully-fledged e-commerce system and labels set up in one location. This is our differentiator, as well as our physical location," Colemans Printing managing director Tony Coleman added, stating how delighted he is to unveil a series of progressive initiatives and promising explorations.
"Colemans has always been committed to looking beyond the immediate, ensuring that we're not only meeting the needs of today but also anticipating the challenges and possibilities of tomorrow.
"Our next steps, which include both internal advancements and potential external collaborations, reflect that visionary spirit.
"While we are optimistic about our investments in labels printing and software, we recognise the inherent uncertainties of such ventures and remain grounded in our approach."
With a palpable energy that speaks to even greater horizons, the company, which has branches in Darwin and Alice Springs, will continue to push the boundaries of innovation and growth in the future.
"It's notable that in recent times, there have been significant consolidations and collaborations in the industry. Analysts predict that companies like Colemans, with their forward-thinking approach and strong market positioning, are best poised to leverage these industry dynamics," stated Coleman.